The Pink Blouses illuminate hospitals for Christmas
As every year, Leblanc illuminations is delighted to join forces with the association The Pink Blouses to illuminate and decorate hospitals. Three new french hospitals have been selected to receive string lights and hanging lights in the association's colors: Nice, Douai and Valence.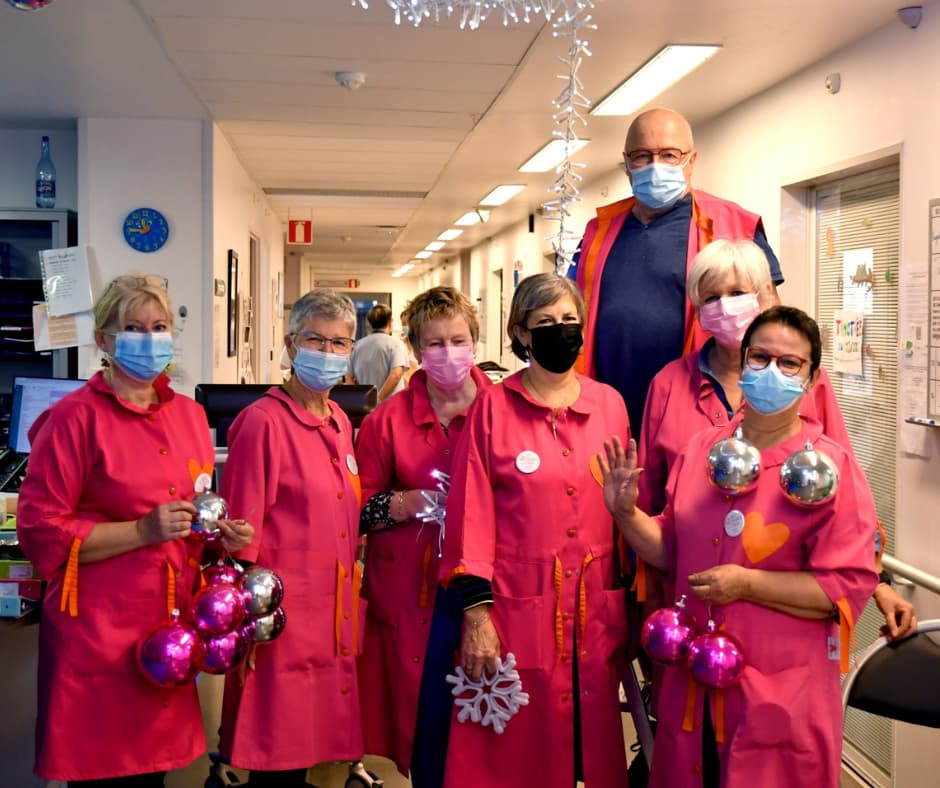 All these decorations will bring a touch of magic and cheerfulness to the hospital corridors, to make children's eyes shine throughout the festive season. Indeed, it's usually the corridors of pediatric wards, pediatric emergencies and maternity wards that are decorated first. The Pink Blouses volunteers take charge of the installation, and put all their heart into embellishing the various departments during a convivial day. It's a moment that's eagerly awaited by patients and hospital staff alike.

With these 3 new beneficiaries, 42 hospitals will now be able to light up every winter in the colors of The Pink Blouses, thanks to the donation of garlands and light decorations from Leblanc illuminations.

Together, let's offer hospitalized patients comforting care environments and a Christmas full of lights 💖

Leblanc illuminations, creator of sustainable emotions.