Celebrate Halloween with our luminous decorations and eco-designed 3D-printed decorations
Halloween time is fast approaching, and it's the perfect opportunity to let your creativity shine and create a mysterious and fun atmosphere by adding a touch of magic to your indoor and outdoor spaces. At Leblanc illuminations, we're passionate about creating festive atmospheres, and this year we're ready to light up your Halloween with our breathtaking decorations!
Decors for everyone
Whether you run a city, a hotel, a restaurant, a business, a company or a theme park, our range of decors is designed to adapt harmoniously to your spaces, whether indoors or out. From free-standing 3D structures to 2D silhouettes, these surprising decors are sure to amaze your visitors and customers, creating an unforgettable experience.
Enchanting lights
Atmosphere is everything when it comes to Halloween celebrations, and what better way to create a mysterious and enchanting atmosphere than with twinkling lights? Evil witches, dancing skeletons, hanging spiders, screeching pumpkins and many other must-have lighting motifs await you to compose a unique and memorable atmosphere to surprise and frighten your visitors.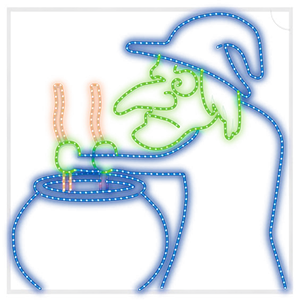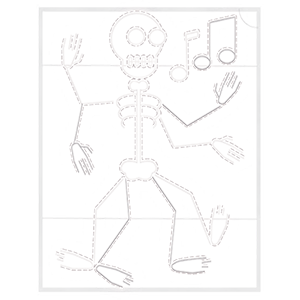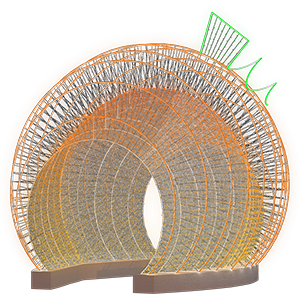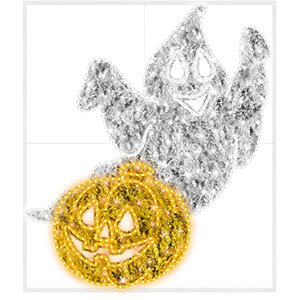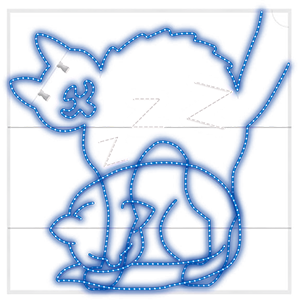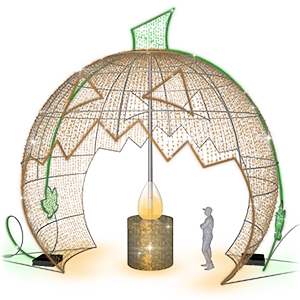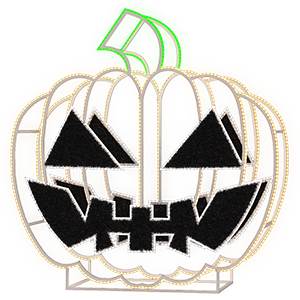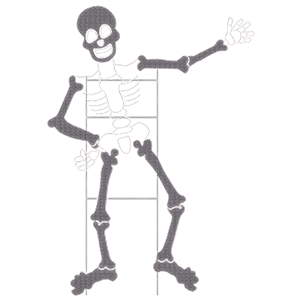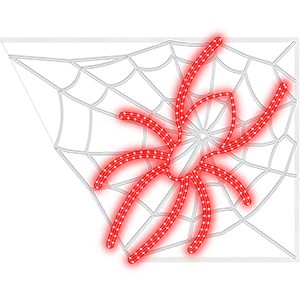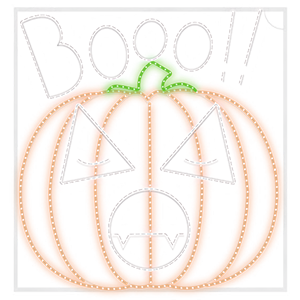 The magic starts here!
In addition to traditional decorations, try out an exclusive technology that lets you create a unique, animated lighting atmosphere. Our connected garlands can be easily controlled via your smartphone, creating a personalized and captivating atmosphere for a memorable Halloween party.
3D printing decorations: the future of Halloween
3D printing is a revolutionary technology that enables our teams to create unique Halloween decorations. At Leblanc illuminations, we use bio-based, recycled and recyclable materials to bring your spookiest ideas to life. You can customize your own creations or choose from our range of existing models.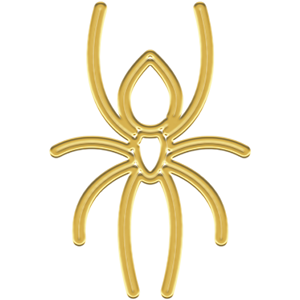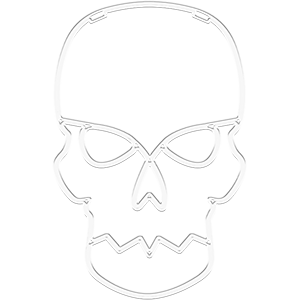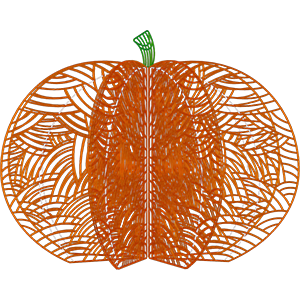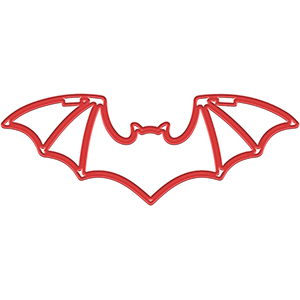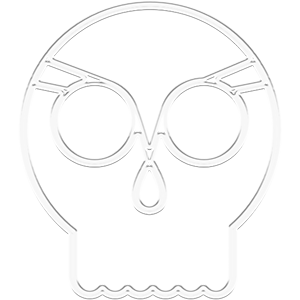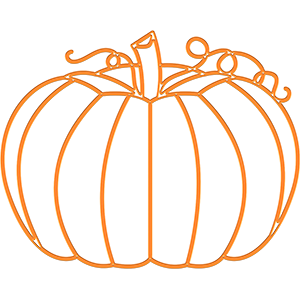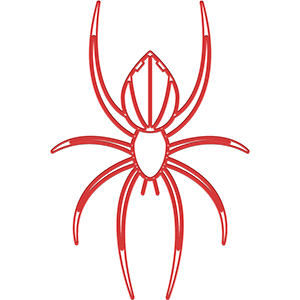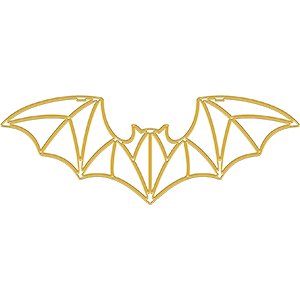 Our materials are a sustainable alternative to traditional materials. They are derived from renewable resources and do not harm the planet. By choosing 3D-printed decorations from Leblanc illuminations, you're helping to reduce the consumption of single-use plastic and promote a more responsible, sustainable approach to Halloween decorating.
Ecological commitment
At Leblanc illuminations, we firmly believe in the sustainability of our products and the reuse of materials. Our decorative illuminations are carefully designed to offer longevity over several seasons. What's more, our materials used in 3D printing are recyclable, allowing us to reuse our old decorations to design and create innovative new motifs. It's not for nothing that we're the most certified company in our sector.
Join us for an eco-friendly, creative and terrifying Halloween!
Need advice?
Our sales team is at your disposal to help you with your lighting decoration project.